If your Heswall home needs a re-vamp and you are looking to put a fresh new look in place then you would be wise to call upon CleanDirect Heswall on 0151-342-8877.
This long-established cleaning company which boasts 30-years of expertise around upper and lower Heswall homes – and also with commercial units – has the technicians and the techniques to spruce up your home 'like new'. Whether your needs are for carpet, upholstery or rug cleaning – including oriental and modern, Clean Direct Heswall will meet all your criteria for a guaranteed first-class service.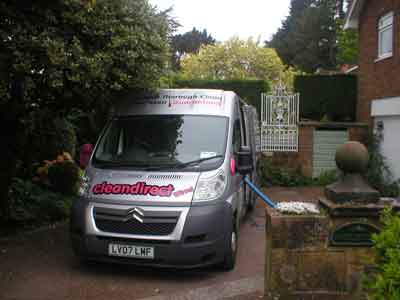 Offering a Satisfaction Guarantee on all of their services, the aim of Clean Direct Heswall is to give their customers a result above and beyond that which their competitors can deliver.
The company are long-standing members of the Federation of Small Businesses (FSB) with staff trained by the Institute of Inspection, Cleaning and Restoration Certification.
Using the latest Fast Dry Deep Cleaning System with top-quality Eco friendly cleaning solutions, their products not only clean better than regular chemical cleaning, but are also safer for your family, pets and home – with most furniture dry in four to six hours.
"The system we use, which is highly recommended by many of the leading manufacturers and industry experts, gives a deep-down clean to remove as many stains and soil as possible", explains company founder Alistair Goodwin BSc.
"At a surprisingly good price, we believe Clean Direct Heswall's high-tech equipment will make the colours in your furniture 'come alive' again in most cases restoring them to good-as-new".
The company's highly-trained technicians are familiar with both wet and dry extraction methods, and this knowledge, combined with 30-years of operation, gives customers peace of mind when it comes to the restoration of their carpets, upholstery and rugs – which not only enhances the look and feel of your fabrics, but also extends their life.
"In most cases, the best way to completely clean your carpets is with the use of Vortex High Air Flow system. However, on older or delicate fabrics and curtains, we may instead recommend an alternative cleaning method, or other technique", adds Mr. Goodwin.
With this aim, CleanDirect Heswall offer a professional evaluation before starting work carefully reviewing each individual piece of furniture to determine the best possible treatment with characteristics such as colour fastness, fabric stability and age taken into account.
The preferred procedure is then recommended to you – with no obligation.
Furthermore, all carpet cleaning is fully insured with no worries about liability – with a guarantee on all work – all at a most competitive price.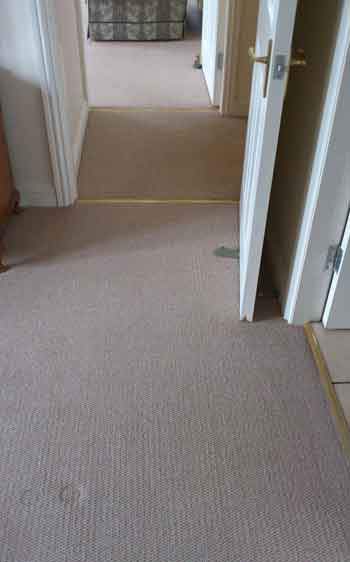 If you are not completely satisfied for any reason, after completing the job, CleanDirect Heswall will return to re-clean the area for you. In the unlikely event you are still not happy, they will give you a refund for that area concerned.
In fact, even if you have a little accident during the guarantee period such as a spillage on your carpet, Clean Direct Heswall will come back and take out the mark, free of charge – guaranteeing their carpet cleaning service for 30 days.
In addition to home cleaning, the company's commercical cleaning of carpets, upholstery and curtains, can transform your image and your customers's perception of your business.
The company also specialises in restoring the beauty and original freshness of all types of upholstered furniture both economically and effectively with contaminants such as pollen, household dust and dust mites removed by the process.
Clean Direct Heswall are also the only business in the area with specialized equipment to clean rugs of all kinds including Persians, modern and handmade. We are fortunate in Heswall to have many fine homes with valuable furnishings that need special care. Before picking up a cleaning tool, their technician will decide on the best cleaning method needed to suit the particular weave, fibres and dye of each rug in order to enhance your investment.
So, if you feel your home is in need of a make-over or just a little extra T.L.C. contact CleanDirect Heswall on  0151 342 8877  for your free evaluation and First-Class carpet cleaning Service.
CleanDirect Heswall
200 Pensby Road, Heswall, Merseyside, CH60 7RU
0151-342-8877